From Therezhindur it is about 16 kms
routes
Mayavaram to Thirumananjeri Direct route: 10km without going to Kuthalam (saves 10km since Mayuram-Kuthalam-Thirumananjeri is about 20 km): enter from east/Thirukkadaiyur, take right at Y-Junction (for Kuttalam/Kumbakonam Rd take left here) – go thru bazaar 2km – take left adjacent to the HP Petrol Bunk – take right at T-Jn 300 M away – take left at T-Jn 200 M away – drive 7-8 km straight till you reach a vaaikkal (this is a good tar road 20 feet wide)- when you see a board "Thirumananjeri Temple route' take right – drive in 8-feet tar/gravel road for 2 km – cross aathuppalam [30 feet wide bridge 50 feet long] – 1 km- enter Thirumananjeri; if you miss the right near the board, proceed straight and join the Kuthalam-Thirumananjer Road where you can take the right.
From Kumbakonam : Take SH64 towards Mayuram, go 16km to Aduthurai, 11 km to Kuthalam, take left 8km to Thirumananjeri = 35 km approx. Faster route but cannot visit Suryanar Temple if you want to.
Another route from Kumbakonam : Take SH64 towards Mayuram, go 16km to Aduthurai, take left 4 km to Suryanar kovil, 6 km to Kanchanur, 9km to Thirumanancheri = 35 km approx

This is the temple where Siva got married to Sakthi after she was relieved of her curse of being born as a cow. This temple is famous for prayers for getting married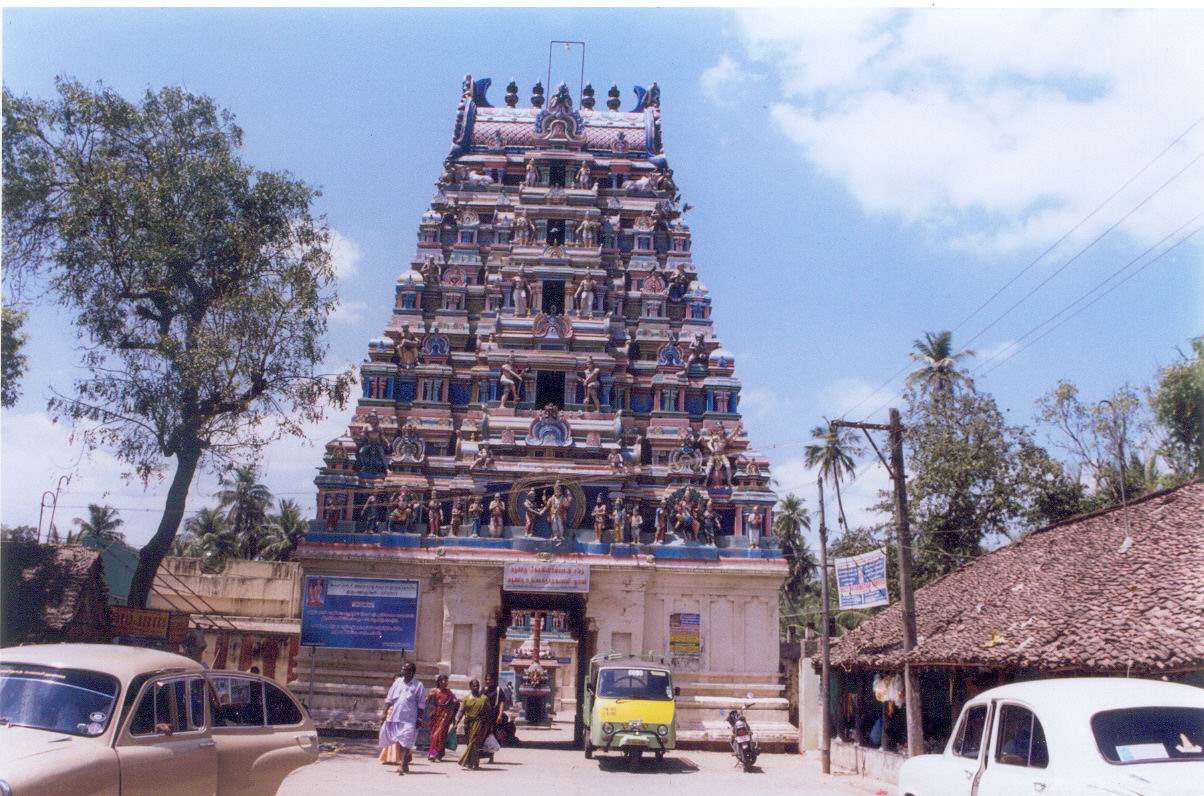 View of the Main gate
when you enter this gate you see the Dwaja stambam, Vinayaka, bali peetam and Nandi. Beyond this is the iner praharam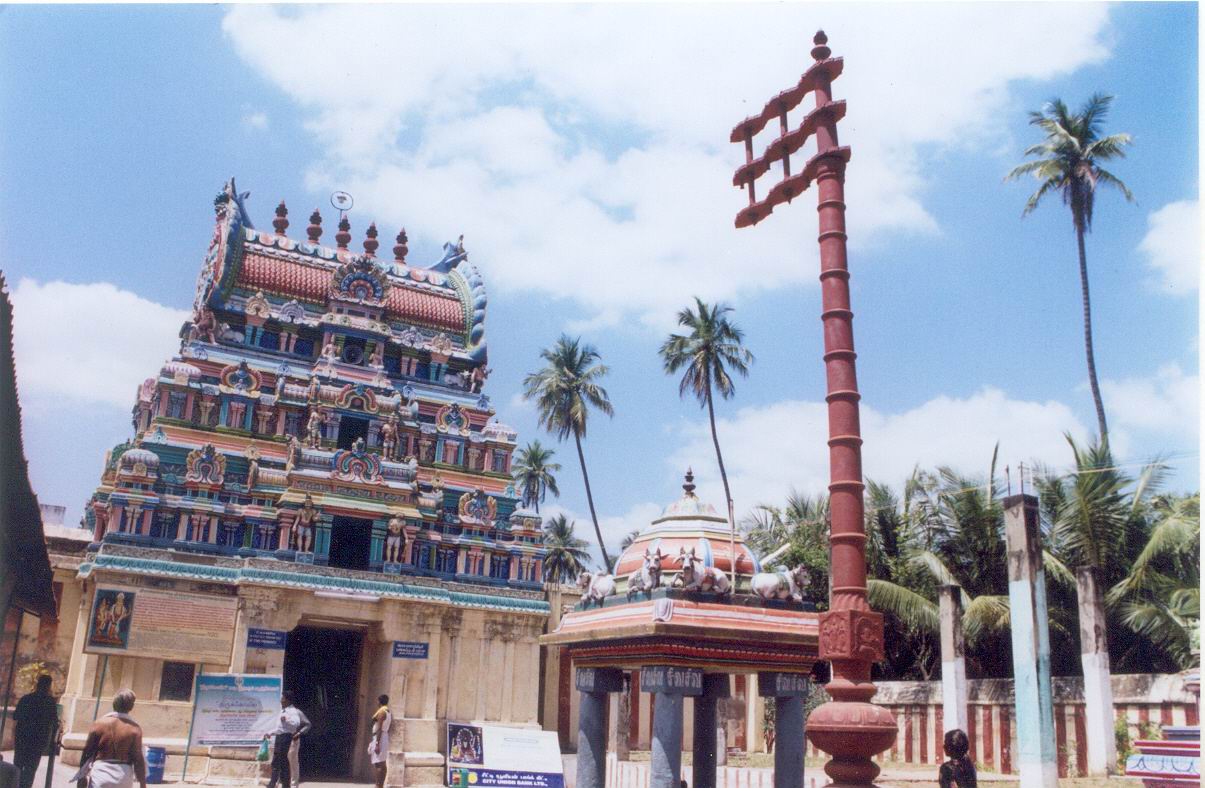 Inside there is Natarajar . In front of Natarajar in the south Praharam Lord Kalyanasundarar stands with Goddess Ambigai facing east.
The amman is shree Kokilambal Sitting in Suhasanam posture as a bride in the wedding platform ( Kalyanakolam)

Around the sanctum Bhikshandar, Balaganapathi, Natarajar, Dakshinamoorthi in a yoga poisture are found. In the west side Lingothpavar, and in North side Brahman, Rahu and Sri Durga have been installed in a separate sanctum.
Other idols are
Ubhaya Nachiar Lord Mahavishnu, Lakshmi and also the Idols of Bharatha Maharishi( the amman was born as his daughter here), Sembian Mahadevi( who renovated the temple), Mallappa Naicker( later ruler who renovated the temple) are installed in the four directions .
In the east the following Idols are seen shree Saneeswara Bhagavan Pachaiyappa Nathar, Rudravaneswarar, Pachaiammai and Nayagi Rudravaneswari.
( all photos from the net till I can put up my own)